If you are searching for a freelance financial or business writer, you've come to the right place. I have spent the bulk of my 35-year professional career as a writer and editor specializing in the business and financial industries.
After graduating from the University of Florida's College of Journalism and Communications in 1985 with a Bachelor's degree in Advertising, I went to work for the nation's premier newsletter publisher, First Marketing Company. Here, I learned the fine art of writing tight, targeted copy to narrowly defined niche audiences. Just as importantly, I learned how to write "soft-sell" marketing copy that's designed to strengthen customer relationships, as well as strong, subtle calls to action that cross-sell products and services.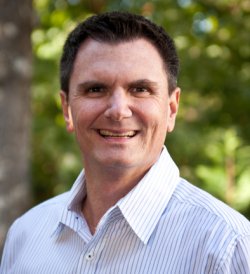 In 1997, I took my 12 years of experience at First Marketing to Media 3 Publications, a small publisher in Atlanta that specialized in custom publications targeted to business readers—from owners of small, closely held firms to C-level Fortune 500 executives. As Vice President and Editorial Director, I helped Media 3 grow its portfolio of custom business newsletters and magazines and expand into the personal investing and financial planning niches.
In 2005, Media 3 was acquired by McMurry, the nation's leading custom media company. As McMurry's Senior Financial Editor, I helped ensure the smooth transition of all Media 3 clients to McMurry and was instrumental in helping grow McMurry's portfolio of custom financial publications.
In early 2009, I decided to strike out on my own as a full-time freelance business and financial writer and editor. I currently work with clients on a wide variety of different kinds of editorial projects including ghostwriting articles and blogs and writing industry-specific newsletters and whitepapers,, search engine optimized (SEO) website copy and bylined magazine articles.
Click below to read what some of my clients have to say about working with me, or to discuss your freelance writing needs in more detail.